I know the goal for most cross-dressing men is to look like a women, or at least a close resemblance to your feminine self. Of course, part of that illusion is to hide the male genitalia and make the front look as smooth and flat as possible, like a genetic woman. That's why we have been creating and perfecting our famous Ultimate Hiding Gaffs for almost 20 years. Sometimes, however, just flattening can be boring and you want that little silhouette that women sometimes want to cover, but it's what makes a woman, well, a women. I am talking about the Camel Toe.
Yes, those nice, (usually) symmetrical mounds that make up the shape of a woman's pubis. For genetic women, it is not always welcome. But for the trans-woman or cross-dressing man, that little "slit action" might make all the difference when wearing tight panties or leggings. After all, it's the illusion of being a natural female that is satisfying. If you are one who is craving that "something extra", then Cross-Dress.com has the answer for you!
We have created the Camel Toe Panty made just for men! They look like a woman's genital area, and they are comfortable to wear all day. Our original Camel Toe Panties are made with a foam piece to create the camel toe effect when worn snugly.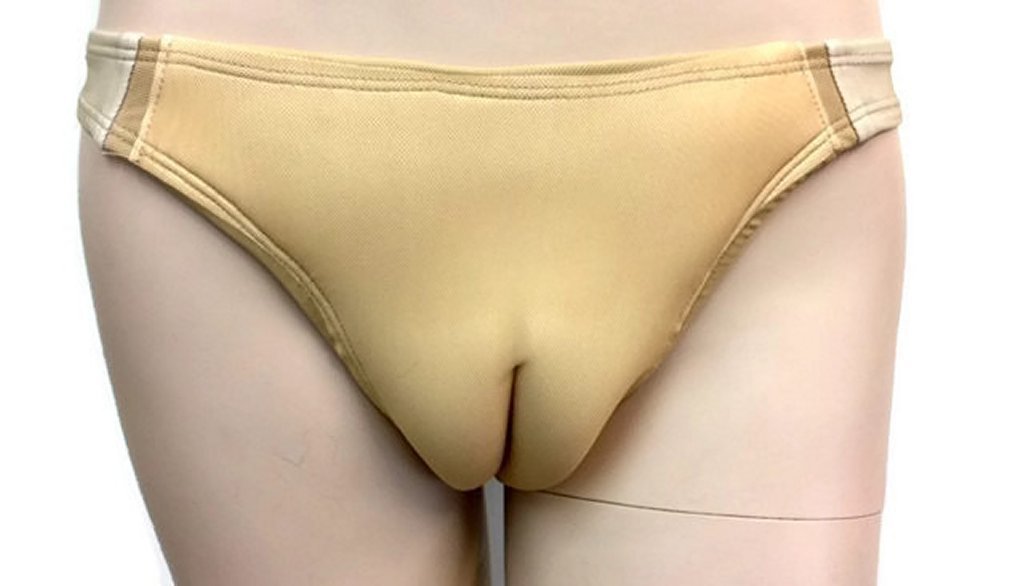 They fit just like our gaffs, but will create the crease in the front. They are available in nude and black, and even with printed on hair, which you can see if you click here. They have been so incredibly popular, that we have decided to make one with silicone lips, which will be firmer than the foam and will give an even more defined camel toe crease. Look for those in the next few weeks and sign up for our email list to be the first to get new product information!