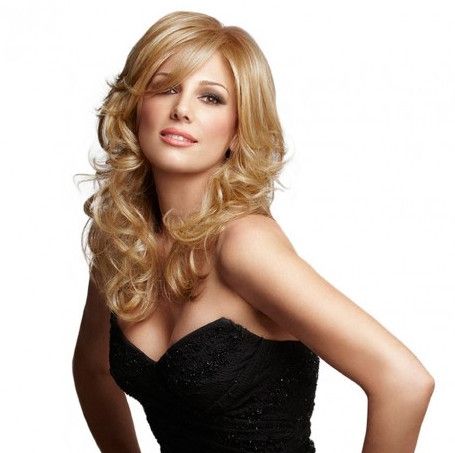 If you cross-dress are you gay?? Transgender? Is cross-dressing a sexual fetish? These are just but a few questions one asks when they see a man who dresses in women's clothes. As most cross-dressing men know, the act has been around as long as humanity. The issue today is unraveling the misconceptions and taboos so that you can feel good in your feminine self!
Cross Dressing- Let's Set The Record Straight:
Cross dressing is more common than many realize, due to it is often done in secret since it is not accepted by society. Cross dressing does not exclude based on profession or financial status. In fact, I have met everyone from sanitation workers to high powered lawyers and doctors and everyone in between who has found pleasure in donning women's clothing.
Although it is socially acceptable for women to wear men's clothes it is not for men to wear women's clothes. Therefore, men who are cross dressers are often viewed by others as deviants to stay away from, to be afraid of. Of course, this is a fallacy.
It is a myth to believe that all cross dressers are homosexual or bi-sexual. There are many cross dressers who are heterosexual men. It is those men who report they enjoy the feel of women's clothes, the excitement of pushing the limits of societal acceptance, and/or enjoy the feel of risk taking (e.g., they could be caught).
It is a myth to believe all cross dressers includes a sexual component to the cross dressing. Some cross dressers only do it for the enjoyment of drag and there is not a sexual fetish aspect of it. There is another, quite large group who find cross-dressing sexually charged and satisfying. Many times this stems from their earliest experiences of linking wearing "girls" clothes to sexual awakening.
It is a common myth to believe that all cross dressers are transgender. Transgender is a term used for a person who experiences a lack of internal fit between their own gender identity and the gender roles made by society.
Transsexual is a person who does not identify with the sex they were assigned at birth. In essence, they believe their assigned sex is wrong. Cross dressing does not infer nor mean the person necessarily identifies as a transsexual. For some; yes, for others; no.
For some cross-dressing men, their female partner joins in on the cross dressing, whereas others do not partake in cross-play. For men fortunate enough to have a sensitive and willing partner, the act of cross-dressing can be taken to another, more satisfying level because of the support of spouse/girlfriend.
Cross dressing males commonly report they remember as far back as early childhood enjoying dressing in female clothes.
Cross dressers often find an increase in their desire to cross dress as they age. Often taking more risks in terms of where they wear female clothing, and how often, in contrast to their caution of not stepping out when they were younger. Many men I have met have reported that the older they get, the LESS they care about who finds out about their "other self". Many say that they have spent their whole lives hiding and that they have reached a point where they want to live their authentic lives.
The takeaway here is: Be who you are. Live your authentic life and be happy in your own skin!