Riiiinnnnngggg.......yes the BELLS went off in our heads over here at Cross-Dress.com, and we just had to answer them! For so many years we have been making our famous Ultimate Genital Hiding Gaffs in a zillion colors and styles, but it wasn't until last week when we were designing our upcoming swimsuit collection that we had a really good idea!
Even with a thick front panel and wearing the gaff snugly, sometimes a gal wants even more flattening in the frontal regions. Well, how to achieve that monumental task? A ring on an adjustable elastic strap, that's how! When we owned our adult store a number of years ago, we sold a ton of "penis rings", those stretchy little rings to keep a guy erect. Of course, the whole goal of a flattening gaff is to keep it down, not up! A girl doesn't really want to look like a guy, so the best thing to do is completely hide the penis as effectively as possible. That's where the nifty ring comes in!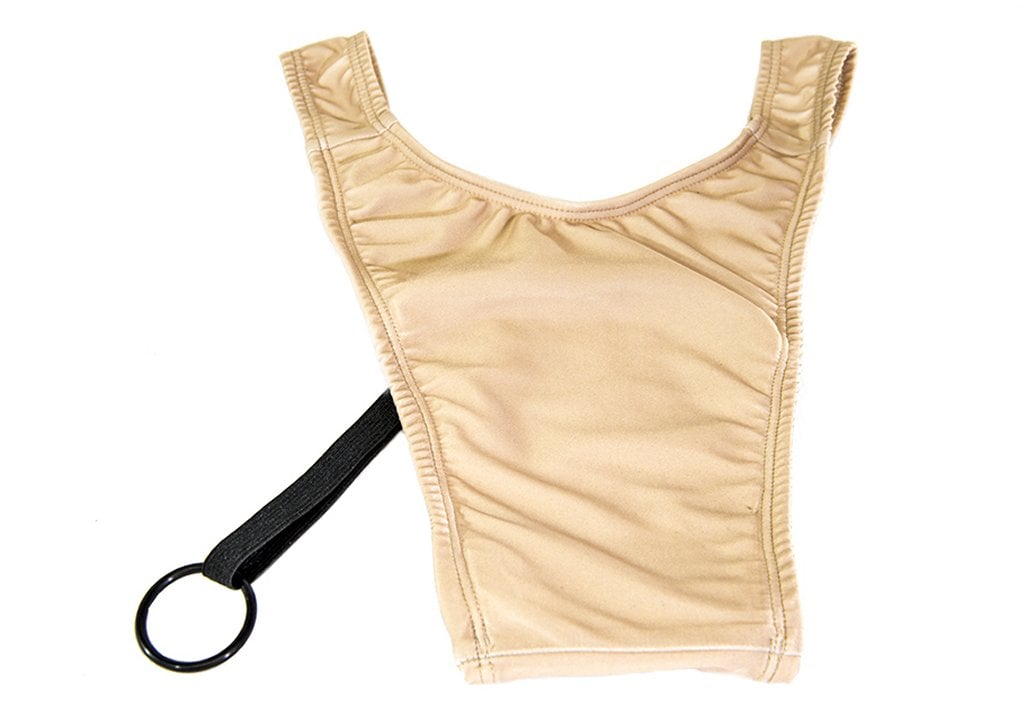 Made just like our regular gaff, we sewed a loop into the top of the back waistband and attached the rubber ring to an adjustable elastic strap (similar to a bra strap), and presto, a really flattening gaff was born! Our newest Ultimate Hiding Gaff With Tucking Ring is now available in Black or Nude in sizes XS-XL. So easy to use (yes, we had a real person try it!) and comfortable for most gals who don't have an issue with pulling the "boys" back between the legs. We even were able to get a little "camel toe" to naturally occur when the penis separates the testicles.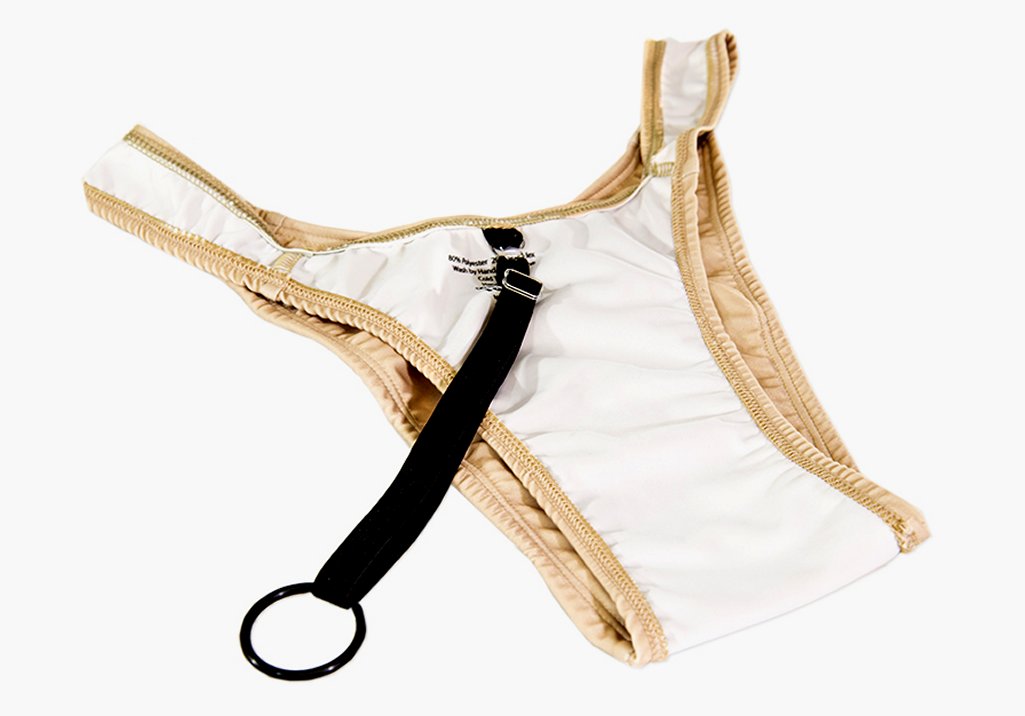 This is a must try item for you if you are looking for the next generation in tucking gaffs. Because you will be flatter in the front, these are great to be worn with ladies panties or under a bodysuit or leggings. We always invite feedback from our customers, so if you buy one, please feel free to email us with a picture and review!